Time to feel all crafty and buy a new dress pattern. Well, the new pattern is because I am no longer pregnant. But the feeling like sewing is because it is Spring. (hey I haven't mentioned my new-old sewing machine! will do, soon!)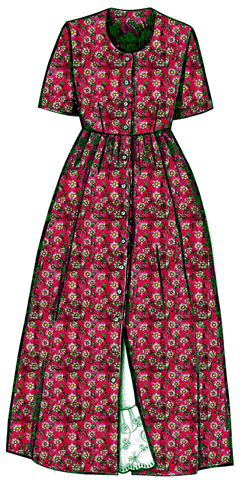 Not being pregnant really opens up pattern options. Not nursing... that would really make it fun to buy patterns! But I have a long, long while for that.
Time to re-pot tomato seedlings and dig strawberries and grow things.
Time to hang clothes on the line every day, even through the rain.
Time for Kassiopeia to pick all of my flowers every morning.
Time for the cat to be with kitten. She has about 5 more weeks.
Time for the chicken coop! Well, this is a bad picture. The hay feeder is in front there in blue. But isn't the coop going to be nice?
It's always time for Rome-rome to be cute.